The application process for Nevada Girls State is once again upon us! The Seventy-Second Annual Session of the American Legion Auxiliary's Nevada Girls State will be held June 16th to June 22nd, 2019, at the University of Nevada, Reno 4-H Camp at Lake Tahoe. We are again asking for your help in selecting qualified and enthusiastic delegates for this year's session. Young women who have completed their junior year of high school by the time of the program, and who are preparing to enter their senior year of high school are eligible to be delegates.
Below you will find the information regarding whether or not your school has an Auxiliary unit with whom you may work to select delegates. All necessary forms are below, as well as an informational letter for parents/guardians: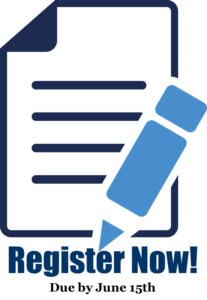 Required Forms
Other Information
Checklist for Attending Nevada Girls State
Samsung Scholarship – complete and submit online
General Information – for parents/guardians
Make sure to determine if your school is connected to an Auxiliary unit. How to proceed once you have interested delegates depends upon this information. The registration fee per delegate is $250.00, plus there is a $40.00 materials fee to be paid by the delegate to be submitted with the registration form and fee. Additionally, there is a $75.00 bus fee anyone catching the bus south of Silver Springs. Material fees and bus fees submitted by selected delegates are non-refundable, regardless of whether they attend the session or not.  If less than 30 days notice is given, neither are registration fees. Payment may be made by check, money order, or credit card. Convenience fees charged for payment made online with a credit card are non-refundable.
Please submit all delegate and alternate registration forms to a unit, if available, or to the Nevada Girls State program, no later than June 1st. 
We would like to briefly describe the type of delegate we are looking for. Delegates to Nevada Girls State must be prepared to participate in a fast-paced week filled with information, training, and tools to help her become a more active and educated citizen. We ask that delegates remain with the program for the entire week and participate in all activities, such as running for office, writing legislation, and being active in the mock legislative session on Friday. We know that some selection processes rely heavily on GPA in order to choose delegates, but we would like to remind you that we really desire delegates to be excellent young women in an all-around sort of way. They do not have to be extremely outgoing, they do not have to be honor students, and they do not even have to know much about local government or legislation writing. While these characteristics may certainly be helpful, we are ultimately looking for individuals who are eager to learn and willing to trust in the process they will go through during their week with our program.
Thank you for your past and continued support!
A list of the each Nevada high school and the American Legion Auxiliary Unit that will act as its point of contact is available here:
If you notice that the contact information for your school is incorrect, please email us at NevadaGirlsState@gmail.com so that we can make the correction.